Dennis Searing Cues
These are my 3 Searing Cues. They look basic, but plays awesome! The Szamboti Style Searing is my personal playing cue.
Dennis's cues are characterised by his sharp, precise, even, long point work, great inlays, tight zero tolerance joints...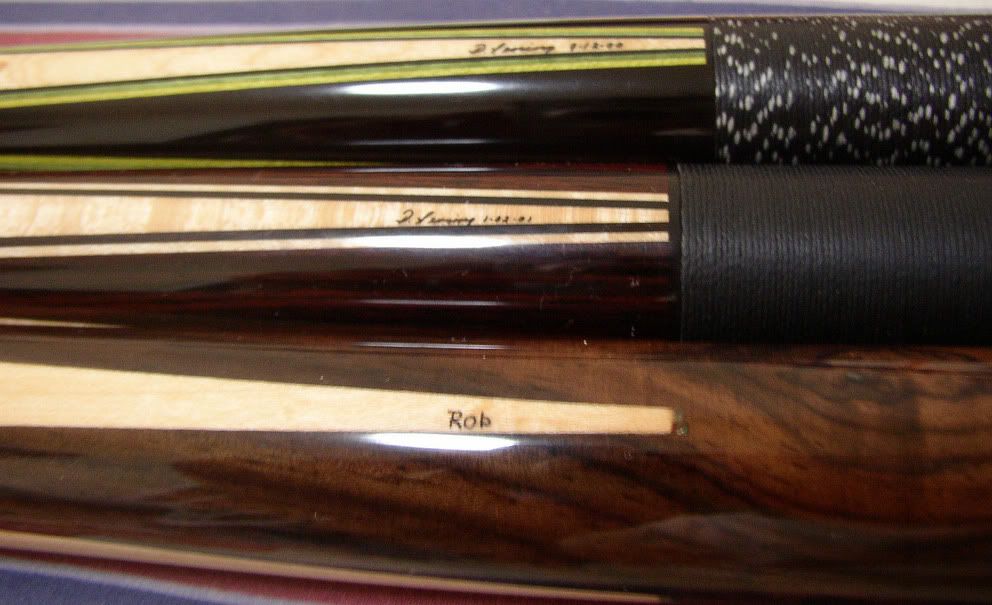 Dennis Searing only signs his cues when the forearm are made by him... the "ROb" cue i have here is an exception, as he made it as a favor for Steve Mizerak
Dennis Searing Cues have the "S" logo on all his cues which makes for easy identification. Searing cues have skyrocketed in value of late as they are pretty rare. i would appraised my Szamboti style cue as around USD3300-3500 (it comes in 3 shafts) , my wrapped cocobolo cue as around 3100-3300USD and the schemelke indian rosewood conversion as around 1500-1800USD.
Back